100% Remote motorcycle tour
5 to 8 Days or more
The time has stopped in these places. They can only be reached after hours of riding small and winding roads, feeling like you are one of the few to know them.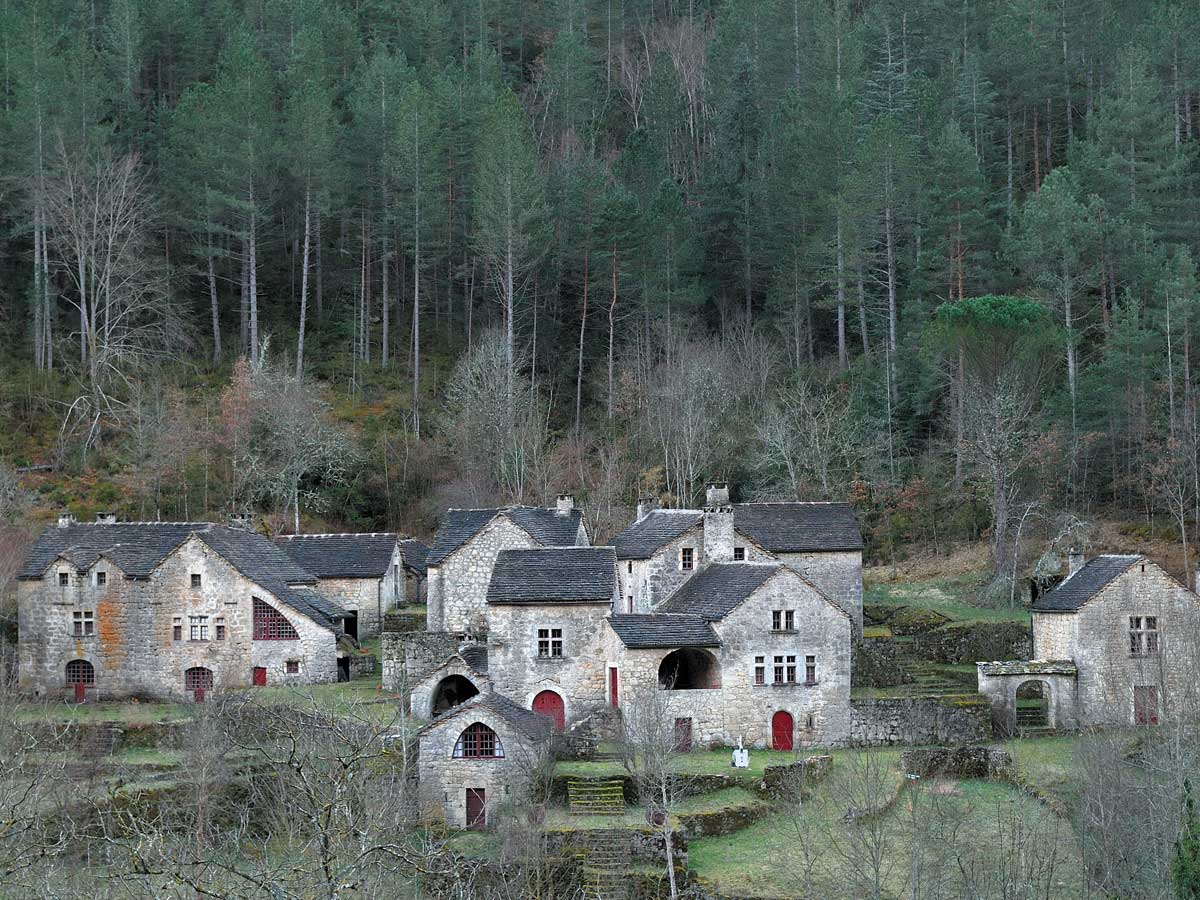 FRANCE's BEAUTIFUL REMOTE RIDES
Highlights : Massif des Bauges, Livradois-Forez, Causses, Lot, Pays Cathare, South-West villages
Far from the bustle of tourist areas, we have selected the quietest and most preserved areas for this motorcycle trip. The route will take you to the most remote corners of France after crossing forests, valleys, wheat plains, fortified villages and even unknown vineyards.
Riding a motorcycle is probably the best way to discover these panoramas. Expect to pass on small roads with little traffic alternating with a nice rolling asphalt.
Old stones and quiet villages along the way, with traditionnal restaurants and bistros.
For your stop, we have unearthed authentic charming accommodation. Take the time when you arrive, sit back and wait for the flavors of the local cuisine to come and awake your taste buds.
As many twisties as you can ride
Ardèche, Cévennes are well known areas by the WRC enthusiasts : challenging roads and curves all along the way, amid beautiful countryside and preserved villages.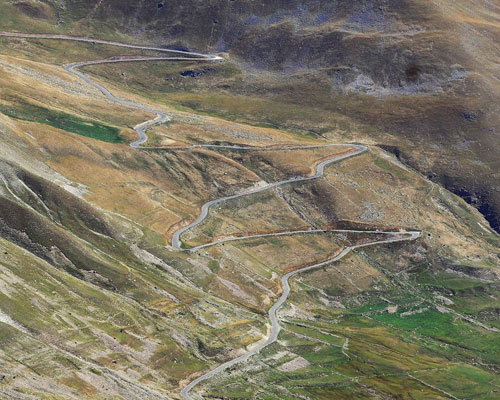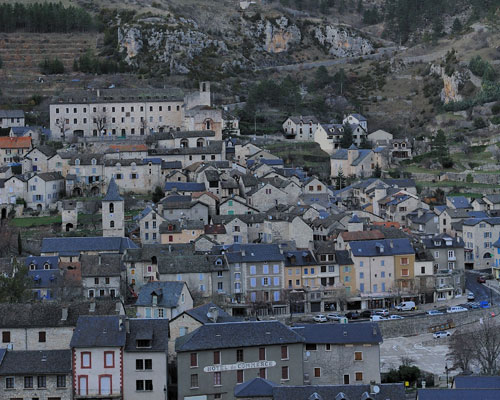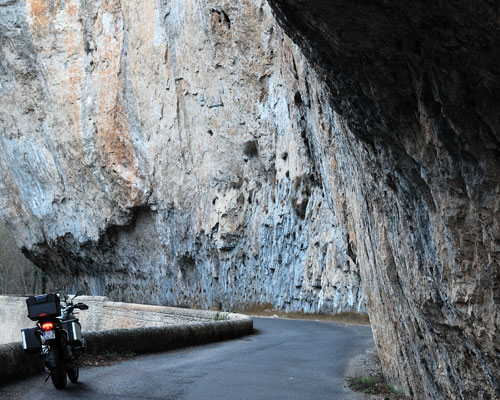 Beautiful old stones and villages
The time has stopped in these places, so you will discovers villages as they were decades and even centuries ago. With of course beautiful roads in between.
FRANCE'S BEAUTIFUL REMOTE RIDES
5 to 8 days 100% Remote motorcycle tour
Let us know the time you have for this trip and will take care of everything.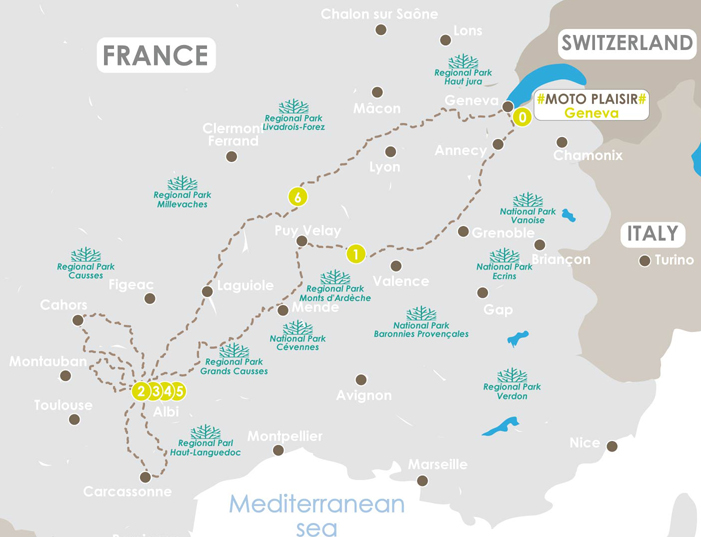 from 2790 €
for rider and passenger sharing a room
1165 km
for a 5 days trip
Your motorcycle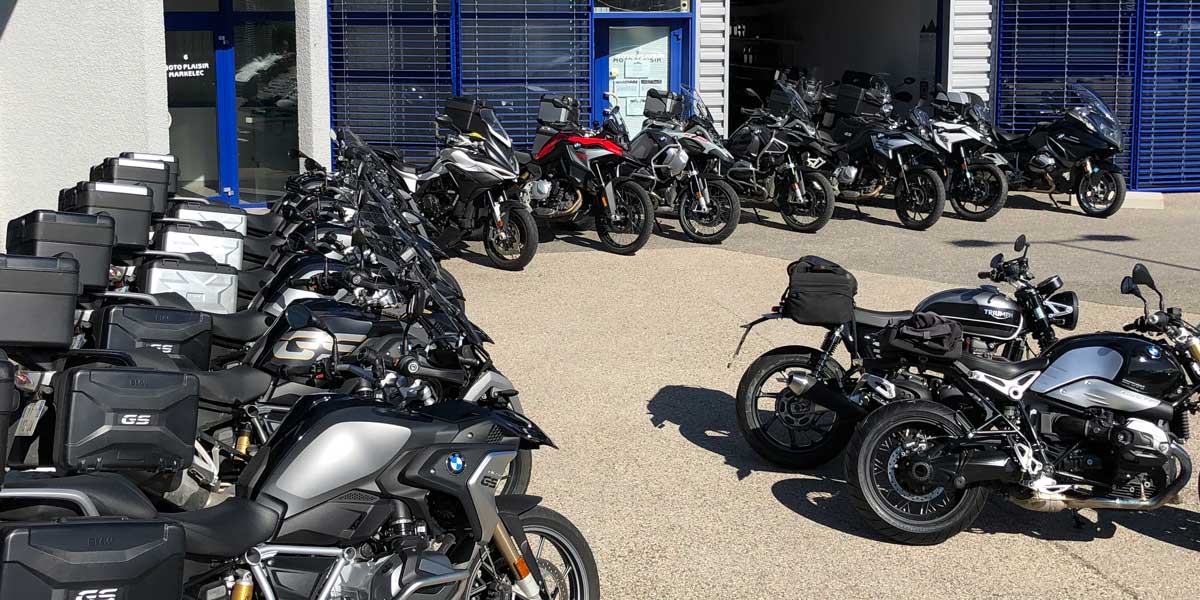 Choose from our exceptionnal selection
The industry's best motorcycles are avaible from our shop in the Geneva area. The bike will be fitted with the luggage cases (depending on the model), and GPS with each day's route.
Request Form
Diners and accomodation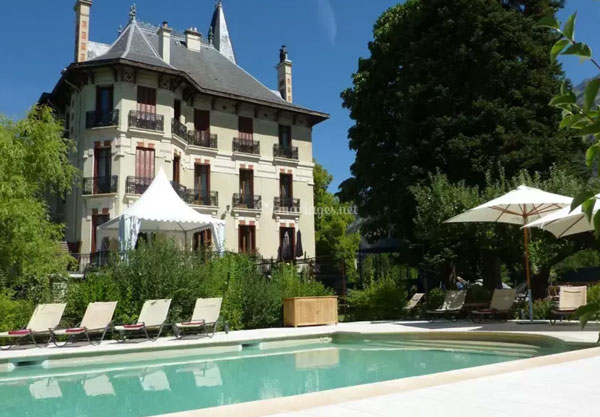 3 & 4 stars hotels
A great motorcycle trip is not only good roads. We have selected charming places where you will be able to experience the French gastronomy and art de vivre.
Request Form
Services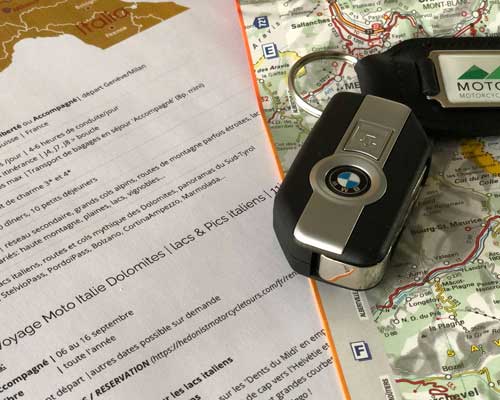 Ask us for more
Visits, rest days, support vehicle, tour guide, just let us know what you would like to make your tour memorable.
Request form
Contact us today and receive good advices for your trip.
Contact Now