Swiss Alps & Dolomites motorcycle tour
8 to 11 Days or more
Discover the best of the Swiss Alps, ride to the sources of the Rhone, and discover some of the world's best mountain roads.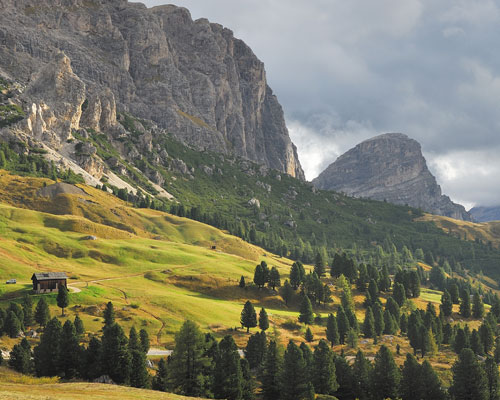 THE BEST OF THE SWISS ALPS
Highlights : Susten and Furka passes, Oberland, Stelvio pass, Bernina
From Geneva you are quickly on beautiful and challenging roads heading east through the Swiss Alps.
Stunning lanscapes and great tarmac for the best rides Europe can offer.
You will ride some of the world's famous passes, such as the Stelvio pass and its 60 hairpin turns.
Enjoy your evening in a typical Swiss chalet.
Breathtaking views and high mountain landscape
You will cross many alpine passes, numerous above 2000 m of altitude. Between lakes and peaks, some lunar panoramas and glaciers will leave you speechless.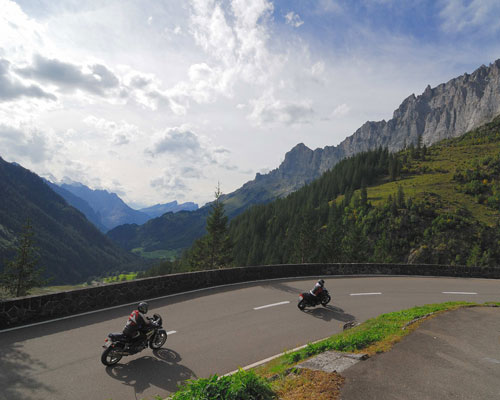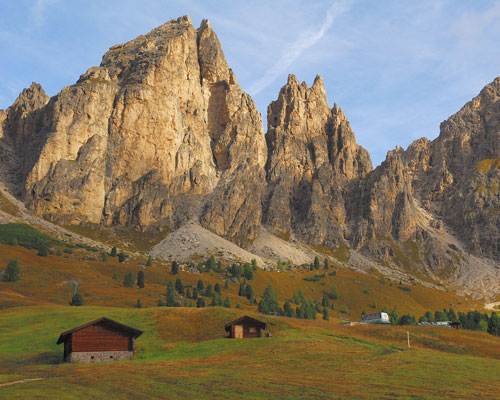 Just a few more days
Take the time to enjoy...
The BEst of the SWISS ALPS
8 to 11 days Swiss Alps & Dolomites motorcycle tour
Let us know the time you have for this trip and will take care of everything.

from 4225 €
for rider and passenger sharing a room
1910 km
for a 8 days trip
Your motorcycle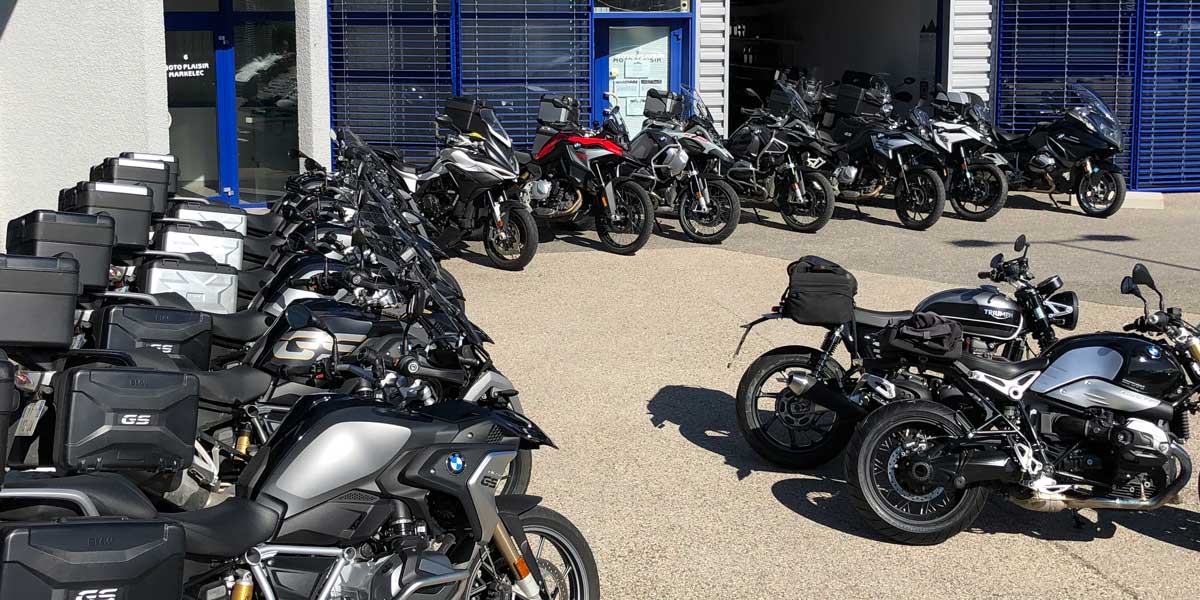 Choose from our exceptionnal selection
The industry's best motorcycles are avaible from our shop in the Geneva area. The bike will be fitted with the luggage cases (depending on the model), and GPS with each day's route.
Request Form
Diners and accomodation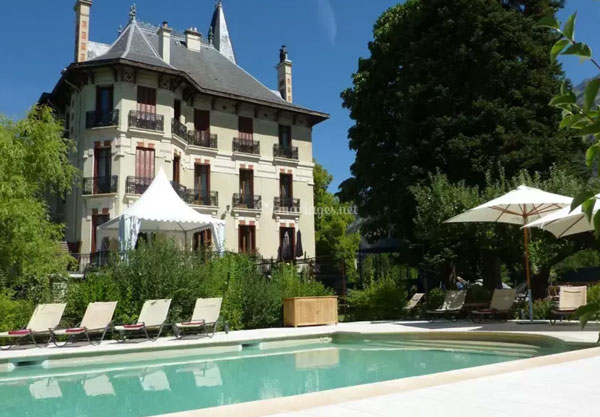 3 & 4 stars hotels
A great motorcycle trip is not only good roads. We have selected charming places where you will be able to experience the French gastronomy and art de vivre.
Request Form
Services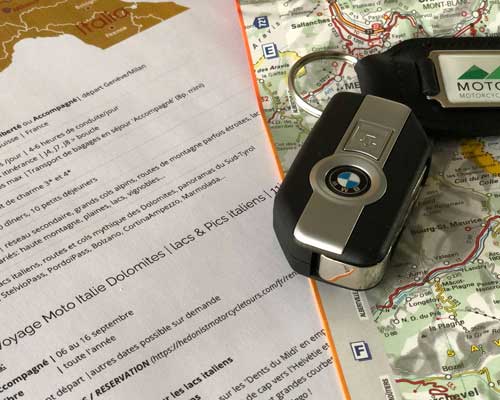 Ask us for more
Visits, rest days, support vehicle, tour guide, just let us know what you would like to make your tour memorable.
Request form
Contact us today and receive good advices for your trip.
Contact Now