100% Well being motorcycle tour
4 to 6 Days or more
Ride and relax. Beautiful roads to reach water, lakes, spas, pools, massage.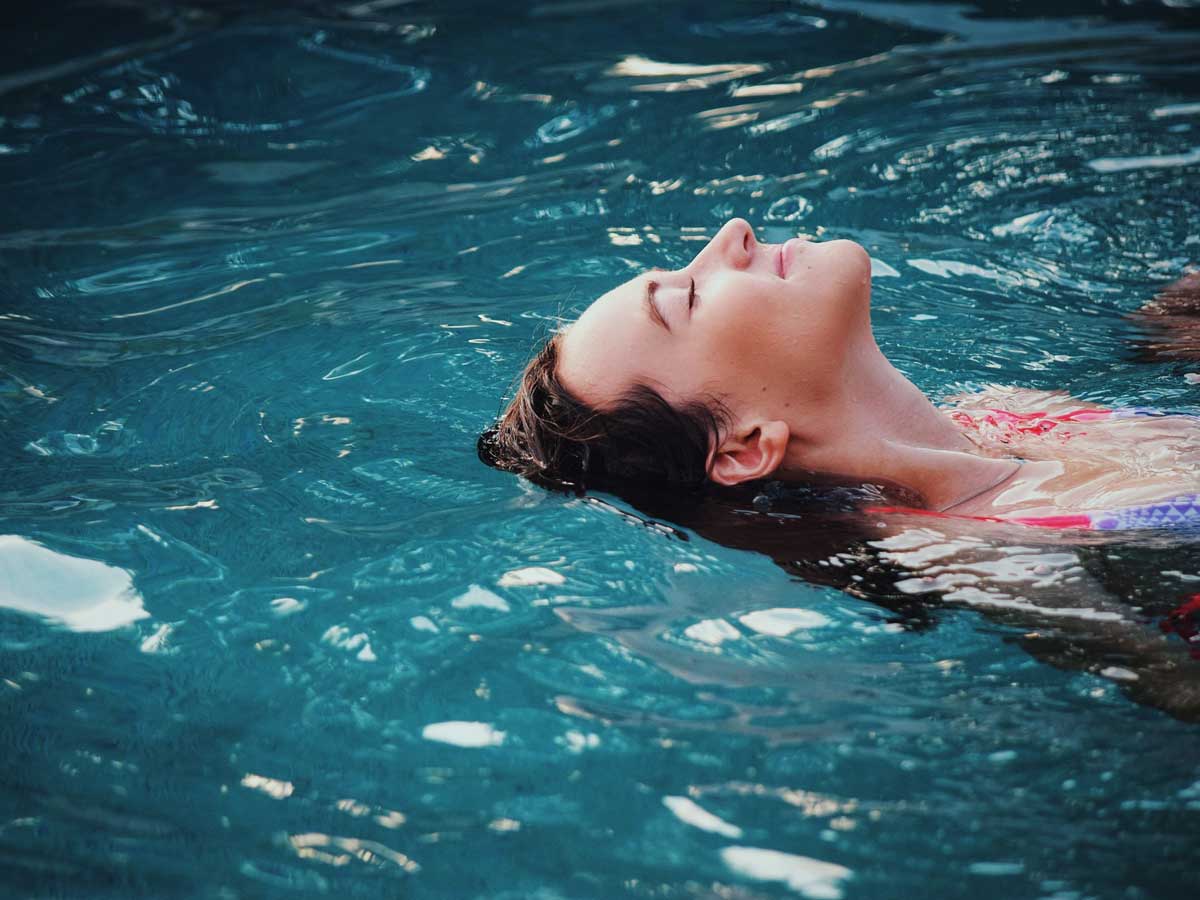 ©haley-phelps-S-llxYh3GzI-unsplash
WELL BEING MOTORCYCLE TRIP
Highlights : Alpine lakes, volcanic hills, charming countryside and remote places spa, sauna, massage.
You will ride within a few days very different areas of France, all of them with beautiful landscape, roads and curves, such as Vercors, Ardèche, Auvergne, Cévennes.
Each stop will be an opportunity to take care of yourself with services and facilities you can find when the French are talking about "Bien-être" : spa, sauna, hammam, massages, perfumes, and much more.
Riding times are a bit shorter than an other trips, so you can enjoy the facilities and relax
Ride, Relax, Repeat.
Motorcycling and relaxing moments are part of a great riding experience as a whole. An unforgettable experience for both the rider and passenger.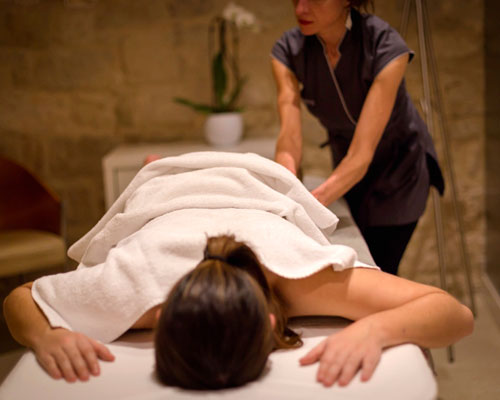 ©Pascale Walter photographe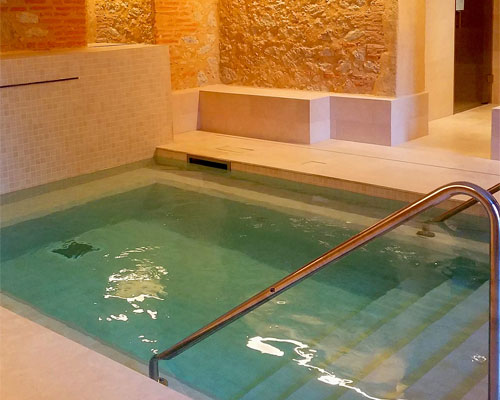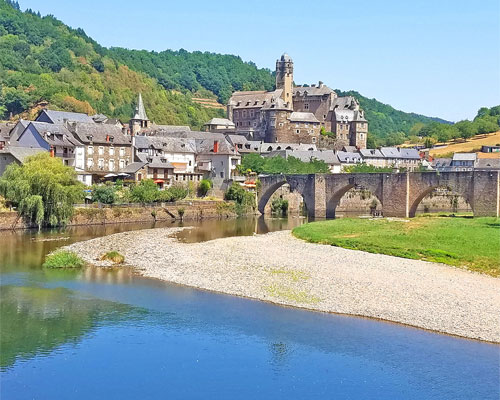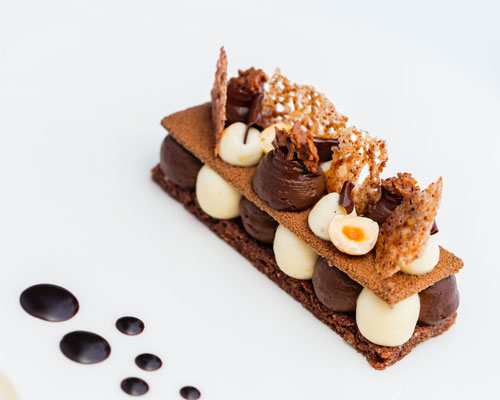 Just one more day...
You can choose to ride some of the highest alpines passes, or explore some of the wildest and most remote parts of France.
THE MOST RELAXING MOTORCYCLE TRIP
4 to 6 days 100% Well Being motorcycle tour
Let us know the time you have for this trip and will take care of everything.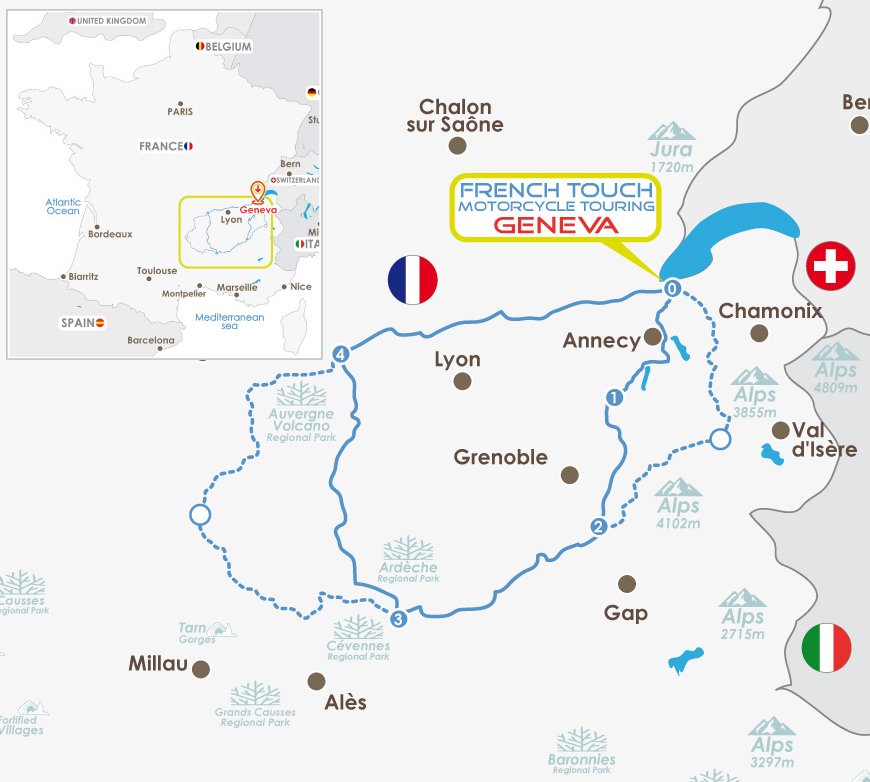 from 2890 €
for rider and passenger sharing a room
Your motorcycle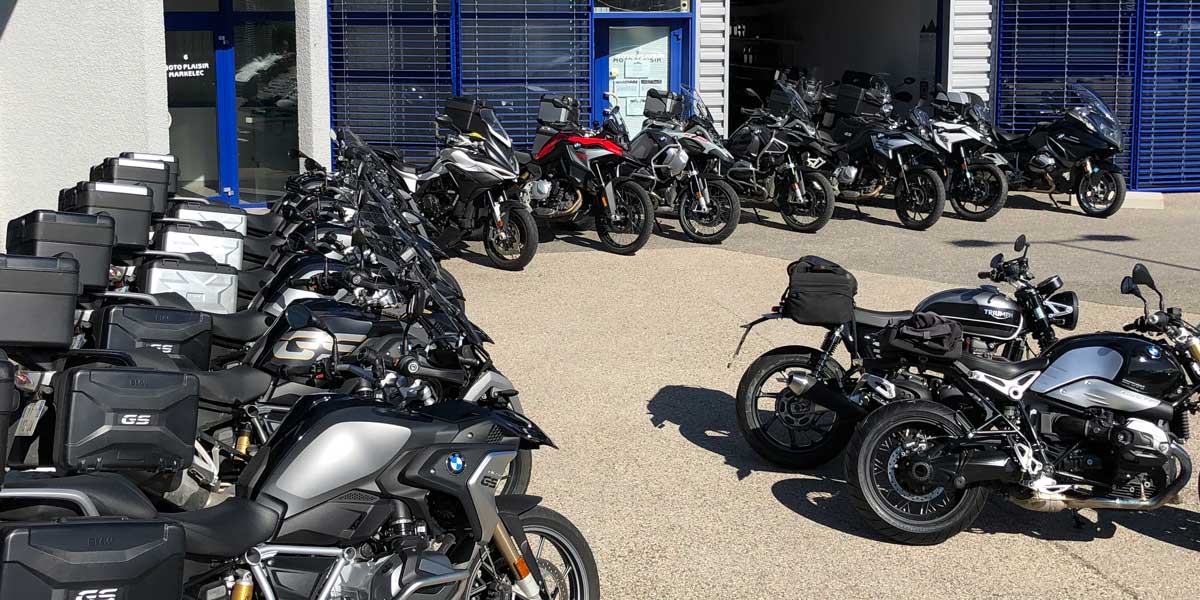 Choose from our exceptionnal selection
The industry's best motorcycles are avaible from our shop in the Geneva area. The bike will be fitted with the luggage cases (depending on the model), and GPS with each day's route.
Request Form
Diners and accomodation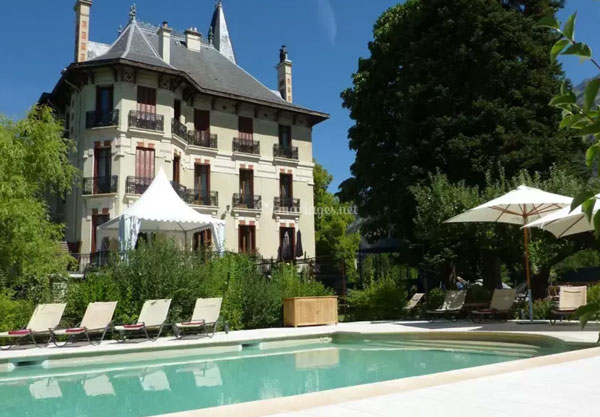 3 & 4 stars hotels
A great motorcycle trip is not only good roads. We have selected charming places where you will be able to experience the French gastronomy and art de vivre.
Request Form
Services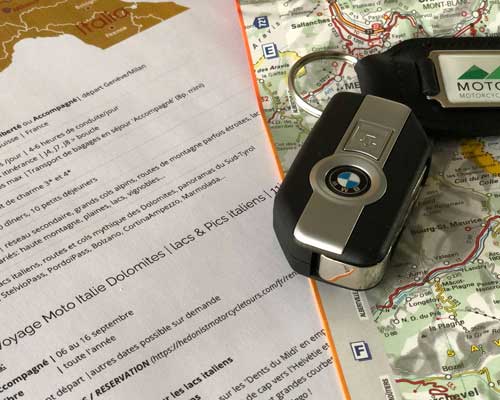 Ask us for more
Visits, rest days, support vehicle, tour guide, just let us know what you would like to make your tour memorable.
Request form
Contact us today and receive good advices for your trip.
Contact Now